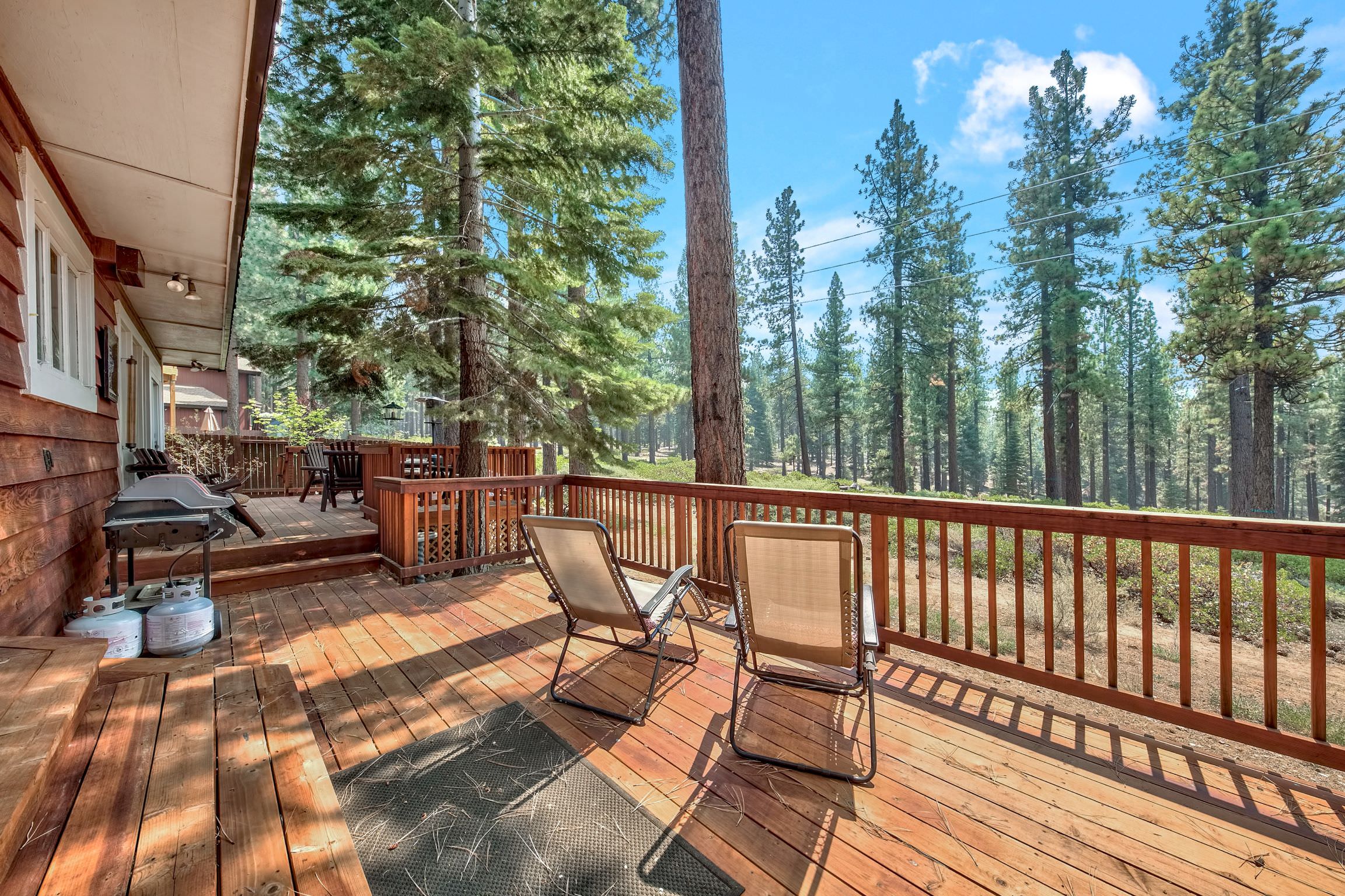 You've probably seen the recent news articles like the one below. But are the headlines accurate? Well, yes and no. First, we aren't running out of homes for sale. But second, it is busier now than we have seen in a very long time.
So what is really going on, and how does it affect buyers and sellers?
'We're running out of homes for sale,' Lake Tahoe brokers say as tech workers flee Bay Area

CNBC – https://www.cnbc.com/2020/07/29/were-running-out-of-homes-for-sale-lake-tahoe-brokers-say.html
CURRENT MARKET SNAPSHOT
So what is driving the current market? There are multiple factors, but the main ones are the fact a lot of people are able to work from home now and can live anywhere, and a lot of folks want to get out of the big cities now more than ever. Just the idea that they have a quiet home in the mountains to retreat to is a huge deciding factor for most buyers right now. Also, you have to remember that our real estate market was put on hold for over 3 months. So this also is driven by the pent up demand. Of course, historically low interest rates don't hurt either.
Lets take a quick look into the numbers to show what's really going on right now. We will focus on Residential listings on the South Shore, since it is the largest market in Tahoe. This includes single family homes & condos. The written information in this blog is as of 11/10/2021. But the graphs shown are live and will update as each month passes. For current up-to-date info we always recommend giving Our Team a call or sending us a message.
111 ACTIVE LISTINGS
That's right, only 111 active listings. Compare that with what the number was back in March when we had an all time low of only 66 active listings. While the inventory of active listings has gone up since March, we are still at all time lows.
It appears that we have finally started to catch up with demand, with active listing number rising a bit since the low in March 2021. The recent dip of listings is normal for pre-winter activity in October and November months.
64 PENDING LISTINGS
So out of the 175 total listings, 64 already have accepted offers and are pending sale (aka "in escrow"). That may not seem like a high percentage, but when you view it as a percentage of the total number of listings available, it means 36% of the available listings are already in escrow. Just look at the chart below that shows how many listings went pending within each month, and see that from June 2020 through October 2020 we had the highest number of pending listings than any other time in our recorded history. The number of pending listings did drop a bit for the winter months, but when you compare to the active listings chart, you can see that coincides with the drop of available listings. Fewer listings available means fewer listings that can go into escrow.
You can see the jump up in July 2021 and then a sharp drop in August and September 2021. This is due to the two massive wildfires our area dealt with this past summer. The Tamarack Fire in August spewed smoke into the Tahoe basin for weeks, and the Caldor Fire in September shut down the main access roads into South Lake Tahoe and even caused the full evacuation of our town for a few weeks. But as soon as the fires were out and the roads reopened the market picked back up for October.
As was the case for the last 18 months, many properties are going into escrow with days of being listed for sale. Very few will sit on the market for a week or more, usually because there is something odd or in need of repair at the property or they are vastly overpriced. But the good homes that are priced just a little above market value are selling very quick.
We still are seeing multiple and higher than list price offers on certain special properties, but for most of the homes if you get a good offer in quickly you have a good chance of getting it without having to outbid another buyer.
Some sellers have specific due dates when they will review all offers and make a decision. Usually this is a date about 5 to 7 days after the listed date. So even if you put in an offer the day it is listed, if they have a set date to review offers you will have to wait until that date to get a response from the seller. There are different negotiating tactics you should use depending on if the seller will review offers now, or if there is a set offer deadline date.
Contact Our Team so we can assist you and do a "Preview/Review" video and send it to you so you can virtually view the property ASAP. We can also give you valuable advice to have the best possible chance to have your offer stand out from the rest and get accepted by the seller.
53 CLOSED SALES
After reaching an all time high number of closed sales in August 2020, we saw the closed sales number plummet down to 49 in January and February 2021 due to dwindling inventory. Over the next few months in spring of 2021 the number of closed sales did go back up, until leveling out in the summer.
As it was with pending sales, the closed sales number took a massive hit in September due to the wildfires and not being able to get insurance on a home while the fires were active. But we have seen a rise in closed sales for October.
WHAT ABOUT PRICES?
Ok, now we know how many listings there are, how many are pending sale, and how many have sold already. But what everyone really wants to know is "Are prices going up?". Short answer… yes.
The statistical average sales price shows that prices had been steady and somewhat flat from September 2019 till July 2020 at around $475,000. That was right at the previous high price set back before the recession in 2007. So we had fully recovered back to pre-recession prices by the time COVID hit.
Then beginning at the end of July 2020, when Tahoe reopened after the COVID shut down, prices shot up dramatically. As of November 2021 the average sales price is at $655,000. That is the highest median price we have ever seen… HIGHEST EVER.
Since August 2021 we have seen a slight slow down in the price increase. But we don't know how much of that is related to the wildfires from the summer months. Will prices jump back up at a fast rate over the winter? Or are we seeing the beginning of the market returning to normal?
Prices had been going up at such a rate it was hard for us agents to give an estimated market value on homes. We almost had to just take what other places had sold for in the last month and add 3% to that. But over the last month it appears to be leveling enough to be more accurate on values. The question remains what will happen this winter.
WHAT DOES ALL THIS MEAN FOR YOU?
Now you have all the data, the history, and a picture of what's happening in the real estate market right now. But what does this really mean for you? Well, that depends on if you are a buyer or seller and what your specific situation is.
LOOKING TO BUY RIGHT NOW
For buyers who are looking to by as soon as possible, you will need to make sure you are ready to go before looking at homes. This means you will need a pre-approval letter from a lender and have written proof that you have the funds for the purchase. Our Team can assist you in finding a local lender who can get you a pre-approval letter within just a few hours. The proof of funds needs to show you have the cash on hand for the down payment and any additional closing costs. If you are purchasing with all cash (no loan) then all that is needed is the proof of funds.
Interest rates have gone up a little over the last year, but are still at historic lows. So lock in at a good rate with a trusted mortgage lender. If you don't have one yet we can refer you to a few trusted lenders. Once you have your pre-approval and proof of funds, it's time to start looking at homes. We can register you up to receive automatic email notifications for properties that fit your exact criteria, just give us a call or send us a message to get started.
With the limited number of listings currently available, and some homes selling very fast, it may take a few trips to Tahoe before you find the right place. Instead of having to drive up every week, we can go to the property for you and do a Preview/Review, a detailed walkthrough video of the property. Our videos make is seem like you are there walking through the home with us, as we point out any visible flaws, damage, positive aspects, interesting features, neighborhood characteristics, and so on.
When you find the right place, it's time to put in an offer. The strategy for an offer will depend on many things, mainly if the seller is looking at offers ASAP or if there is an offer deadline date. If the house has only been on the market for a week or two, we recommend being aggressive on the offer price. If it's been available for over 2 weeks then you may be able to submit a less aggressive offer. But don't expect to get any home for a lot lower than the asking price anytime soon.
We also have a few special secret "tricks" up our sleeves to help our clients position their offers to have the best possible chance to get accepted. Give us a call today to get more info.
LOOKING TO BUY IN THE NEAR FUTURE
What if you aren't really sure if you are ready to buy in Tahoe right now? What will the market be like in a few months? While we don't have a crystal ball, we can let you know what usually happens in the market during winter and into spring.
In a normal year, we historically see the number of buyers slow down toward the end of September and sales slow by the end of October. Then the market stays flat during the winter and picks up again around May. But we all know this hasn't been a normal year. We have seen the market continue to be busy through fall and into winter last year, and this year appeared to follow the same pattern except for the pause in late August and whole month of September due to the fires. A lot will depend on how much snow we got. Last year was very light on snow, which allowed sales to continue without much interruption. But if we get some heavy storms and a lot of snow on the ground that could slow things down.
Since prices are still going up, you should anticipate you will be paying more for a home if you wait. But how high prices will go is still unknown. Again, we aren't physic. Things could settle over winter which would level out prices. Taking the chance on the hope things will settle might be ok if you understand the risks. Just don't plan on prices dropping anytime soon. Plus unless you are a cash buyer, even if the prices do drop a bit over winter, if interest rates rise that would wipe out any benefit of the lower purchase prices.
LOOKING TO SELL
For sellers, it's pretty simple. Now is a GREAT time to sell a property in Tahoe. If you have been thinking of selling, you should contact us ASAP to take advantage of the current market.
Since prices are going up, what are the benefits of selling now vs waiting? Well, we know what the market is doing right now, and we don't know what it will be doing a month from now. Right now, if a property is listed right, sellers are in control and have their pick of what sale terms they want. If the market slows over the winter then waiting might cost you in the long run. Also, as we get more inventory that means you will have more competition.
But you still have to be reasonable. We can give you an estimated value for your property, tell you if your desired sales price is attainable, and let you know what to expect for your specific situation. If you wait to sell with the hopes that prices will go up even further over the next couple months, there is no way to know if we will still have a high demand from buyers, or how the economy and interest rates will affect the real estate market.
WHAT PROPERTIES ARE IN HIGH DEMAND RIGHT NOW?
With the massive increase in buyers looking to leave the city and move to Tahoe full or part time, there are a few different styles of homes and specific features that are in the most demand.
For full time buyers, they mainly want a larger home with a large yard in a quiet neighborhood that is close to the forest and/or within walking distance to a local school. Two features that are almost a necessity right now are a good home office and high speed internet. So even if you don't have a specific room that is currently used as a home office, before listing your home for sale it would be beneficial to set up a room as a home office just so when buyers see it in person (or video) they can see it. They mostly want a house that has been recently updated and usually won't be interested in anything that needs a lot of repairs or looks like it is stuck in the 80s or 90s.
For part-time buyers, most will want the ability to rent out the home when they aren't using it. This is similar to the average buyer Tahoe has always had… the second home owner. But the recent change is that instead of focusing on how much income they can make when renting the home (when they aren't living in it), now buyers focus on their own comfort and view the income as secondary. So once again, a home office and high speed internet is very important. Also important is the bedroom count, since allowed vacation rental occupancy is determined by bedroom count (and parking spaces). Due to local restrictions, these buyers will be looking outside the South Lake Tahoe city limits.
But don't fret if your property doesn't fit any of the styles or features mentioned above. You might not have multiple offers on your home, but if priced right it will sell right now.
STAY UP TO DATE AND FIND YOUR PERFECT TAHOE HOME