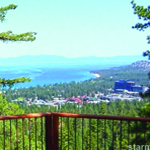 The Heavenly Valley neighborhood gets its name from the world-class ski resort that is located here. This is a highly desirable neighborhood for winter sports enthusiasts due to its being the closest neighborhood to the ski lifts. The area has a full spectrum of homes, from apartments, condos, and A-frames to large mountain-side estates with fabulous lake views.
Lake Tahoe Real Estate Sales in Heavenly Valley
In March of 2013, there were 2 closed sales of homes in Heavenly Valley, capping off a total of 31 sales over the past year. The median sales price fluctuates a great deal here due to the wide variety of homes on the market. Most homes that sold this year were condos, thus the median price in March of $232,000 is much lower than the rest of South Lake Tahoe.
Just like the rest of the area, there is a rapidly reducing inventory of homes for sale in Heavenly Valley. In the last 12 months, there were 16 homes for sale, down 43% from the previous year. There are currently 12 homes and condos for sale, ranging from a 2 bedroom condo for $179,000 to an 8 bedroom home with fabulous views, just about completed for $2,188,000.
Heavenly Valley Neighborhood
Watch my video review of the Heavenly Valley area
The Ski Resort
Covering 4,800 acres and containing 97 runs and 30 lifts, Heavenly Valley Ski Resort covers 2 states (California and Nevada) and boasts the highest elevation of Lake Tahoe ski resorts with a peak elevation of 10,067 feet. It is owned by Vail Resorts, one of their 7 ski areas.
Heavenly Valley is a favorite of visitors due to it's being the closest resort to the lodging and homes in South Lake Tahoe. They have an average snowfall of 360 inches annually and extensive snowmaking equipment should Mother Nature not come through.
Plans are now being created to have the ski resort become a major summer recreation destination with more hiking and biking trails and mountaintop dining year round.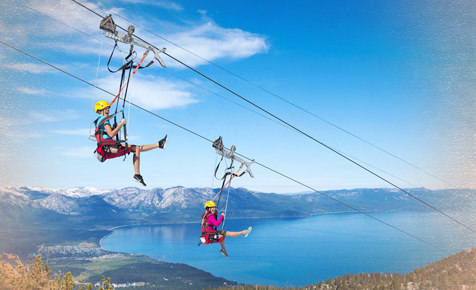 Vacation Rentals in Lake Tahoe
The Heavenly Valley neighborhood is the number 1 most desirable winter vacation rental home located in Lake Tahoe. Renters want to be close to the slopes, and who can blame them? This vacation home at Heavenly Valley is the perfect example of a rental that is just steps from constant activities and fun. Another example of a Heavenly Valley vacation rental is the Heavenly Ski Shack. We have several property management companies in the area that can help you with the rental process.
Want to know more?
Keep up to date on Tahoe Real Estate