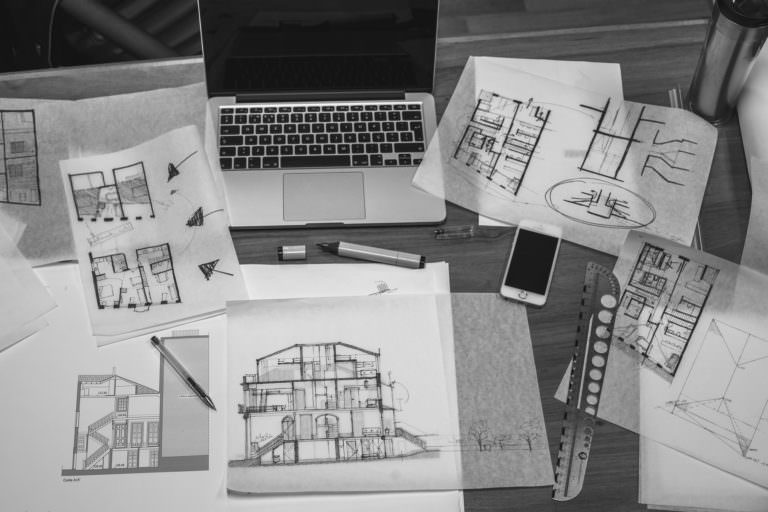 A while ago, I followed the builder Peter Stromberg through his process of building a home in South Lake Tahoe. You'll follow the steps he took through the building phase from inception to completion. In doing so, you will get a better idea of what it takes to build your own home in South Lake Tahoe.
Of course, a local real estate agent can assist you through the process. But it's a good idea to know the steps and find out how to make it as hassle free as possible.
Step 1: Locating the Perfect Lot
Location, Location, Location
Location is the first step: what neighborhood do you desire? Do you want up in the mountains or down near the lake? Do you want it near outdoor recreation or ski areas? Those are just some of the questions that you'll need to ask yourself. Peter decided on Montgomery Estates. This neighborhood is very popular. People love that it is a quiet area with newer and well maintained homes that are near the forested mountains, yet it is close enough to town that you don't feel too far removed from supplies and activities offered in town.
After deciding on your ideal neighborhood it's time to locate the ideal parcel of land for sale. Does the lot get the sun exposure you desire? Southern
exposures are more helpful in winter because your driveway will get the sun that makes it easier to maintain. Perhaps you desire the morning sun in your backyard… then you might look at north facing lots. Keep in mind the number one most important consideration is; what kind of view will you have when the home is complete?
What is the grade or slope factor of the lot? This will dictate the excavation costs required to prepare for foundation. Will the driveway be too steep and slippery with the snow and ice?
Permits & Allocations
Building allocations aren't that easy to come by and you may have to wait to build. If you want to build right away, you'll need to look for lots that come with an existing allocation. Or you can purchase an allocation from a private party or other selected sources after purchasing your lot. Even if your lot has a building allocation, you will need to know what size home is allowed to be built. The local TRPA (Tahoe Regional Planning Association) can help you understand what you can and cannot do on any parcel of land. It may require to have a site plan assessment completed by TRPA. For information on the permit process go to Homeowner Info – Permit Process.
IPES & Land Coverage
Each parcel of land located in Lake Tahoe has an assigned score to it which establishes the maximum foot print displacement of your lot that is allowed. This is called the Individual Parcel Evaluation System (IPES) score. The Tahoe Regional Planning Agency is in charge of protecting the lake, and the IPES score is part of their system. Each lot will also have a specific amount of land coverage allowed on it. By maintaining open space and limiting the amount of impervious surfaces in a watershed, lake water quality is improved. Go to IPES Parcel Data to search TRPA's database and see what a lot's IPES score and land coverage is.
To learn more about finding your perfect vacant lot, read my blog: "10 Important Factors to know when buying a lot in Lake Tahoe"
If you locate a Realtor that has experience with the building process from A to Z then you will be in good hands. I personally have built two custom spec homes in Montgomery Estates and have consulted many clients on this process. Feel free to call Dan Spano direct at 530-541-2465 if you are interested in building your own home in Lake Tahoe.