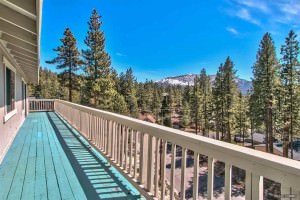 Across the county middle class home buyers are finding far fewer affordable homes for sale. A year ago I wrote about this same scenario, and it's still true today. In many of the top real estate markets, more than half of the homes for sale are out of range for the middle class. Lake Tahoe still has some opportunities for all homebuyers but things are changing. The recovery of home values in the Lake Tahoe real estate market was behind the rest of the nation last year.
We may have once been behind but prices (and value) have now been on a steady rise for two years. The real estate market here is a different scenario since most home buyers are coming from outside of the Lake Tahoe area. Home prices in South Lake Tahoe rose 26.7% last year and another 15% so far this year. The average price of a home sold in August 2014 was $335,000 where the average in August, 2013 was $290,500. If you look at the middle class in Sacramento and the Bay Area, which is where most of our home buyers come from, you'll see that this price fits their income profile, BUT, their Lake Tahoe home purchase is usually a second or third home.
Distressed Home Sales Almost Non-existent
Many of the middle class were able to buy homes over the past few years due to the number of distressed bank foreclosures homes for sale. Last year in South Lake Tahoe, the number of foreclosed homes dropped over 71% and short sale homes dropped 74% and now this year they've continued on that trend, dropping 29% and 55% respectively. Two years ago there were 93 distressed homes for sale in South Lake Tahoe, this year, just 15. In the past year there were 29 foreclosed homes that sold, down considerably from just two years ago when there were 217. With that said though, we had a few more distressed homes listed on the market recently. There are currently 3 short sales and 6 foreclosures for sale.
Are all of the Tahoe Affordable Homes Gone?
This depends on what you call affordable. After two years of rapidly dropping inventory we are now seeing a few more houses for sale. The number of homes for sale in South Lake Tahoe is up 15% and the number of homes priced under $300,000 is up 4% after dropping 35.8% the prior year. All price ranges have seen a gain in inventory. Please note that Lake Tahoe home prices are still considerably below what they were in 2007 when the median was $475,000. I predict our market will continue to appreciate at a steady rate in the next year.
Tricks on How to Find an "Affordable Home" in the Lake Tahoe Real Estate Market: