The Pinewild Condominium Homeowners Association sent out a letter to their friends and neighbors in the real estate community. In the letter, they presented their plans to make Pinewild one of the top residential communities in Lake Tahoe. Their plans include:
Updating Infrastructure
The infrastructure in Pinewild is over 50 years old and significant parts need replacement. Collaborating with local professionals on what must be updated and have already started replacing or refurbishing water systems, roofs, clubhouse, and roads. Professionals manage these projects. Altogether, cost-efficiently and responsibly scheduled over the next 10 years.
Preserving Buildings
The exterior of Pinewild's building is shingled. Expertly maintaining the beautiful, natural finish with staining applied to all buildings every three years.  Over the next two years, replace damaged shingles and ensure a uniform, attractive appearance.  Also replacing all shingled trash huts and working together to update or enhance the clubhouse.
Nurturing Landscape
A natural, healthy environment including one of the best beaches in Lake Tahoe surrounds Pinewild. Grounds crew maintain year-round to ensure that trees, plants, and shoreline are well-cared for. Not to mention the large Homeowner Landscaping Committee that encourages environmentally and fire-safe planting appropriate for this locale.
Governing Responsibly
More than half of the 135 homeowner families support or oversees the HOA. They have 14 committees, a diverse and deeply experienced Board and an excellent on-site manager provided through FirstService Residential (the largest property management company in North America).
Living the perfect Tahoe lifestyle
A friendly community encompassing young families, working professionals, and retirees. They seek an experience that's active, joyful, memorable and deeply satisfying for themselves, their families, and friends for generations to come. Also, they understand the need to invest for the future and welcome newcomers who feel the same.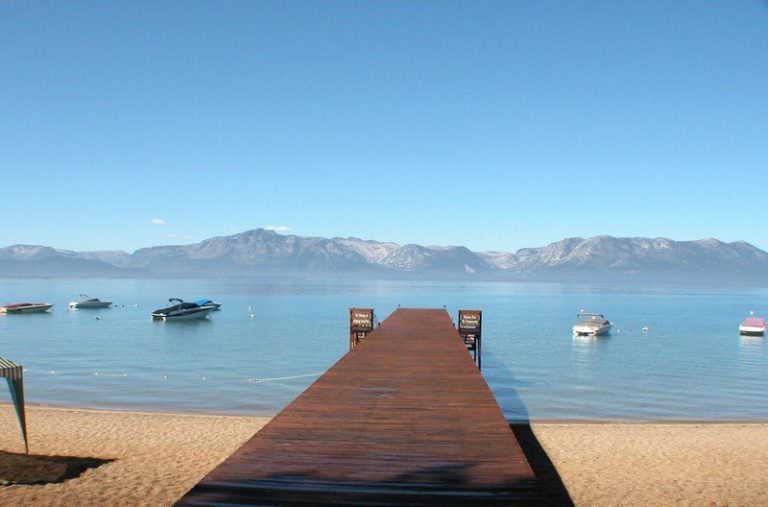 In general, infrastructure and building projects in Tahoe are not cheap, therefore, their development plans require an investment of over $6 million in the next 10 years. Furthermore, they are planning carefully, budgeting wisely and managing each project professionally. Nevertheless, they had to raise additional funds to complete these projects in a financially sound manner.
Effective January 1, 2018, HOA fees will be $850/month. They have not raised their HOA fees since 2009 and based on a survey of competitive local communities, their rates remain competitive with those charged by other similar upscale lakefront communities in Tahoe. Nearly 50% of these fees pay for homeowners' water, sewer, trash, snow removal, security, and insurance costs. The remaining money pays for year-round professional management and staffing.
In addition to the HOA fees, they will assess homeowners $3,750 in Dec 2018, and the same amount again in Dec 2019. Their most recent Reserve Study predicts that these fees increases and assessments, along with the existing Reserve funds, will fully pay for all planned improvements.
How To Find Your Perfect Vacation Home in Lake Tahoe