People have been coming to Tahoe since the early 1900's. It is a truly unique vacation destination and recreation paradise. But did you know that it is also a wonderful place for families? Whether you are bringing your little ones here on vacation, or looking to move here full time, Tahoe is the perfect family destination.
Most people view Tahoe as just a place to go for a vacation in the Summer or Winter. Most of the locals started off that way as well, just coming to Tahoe on vacation. But when you talk to the locals most of them say the same thing… "I came on vacation 20 years ago and never left!". So what makes people decide to move here full time? Let's look at what makes Tahoe the perfect family location, specifically the South Lake Tahoe area, and how you can get your own piece of Tahoe.
Clean Air and Clean Living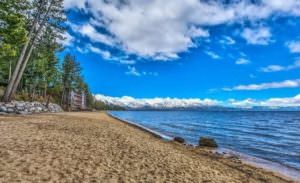 It's one of the hardest questions for parents, where to raise your kids? Every parent wants to give their kids the best possible chance of growing up in a safe environment. But it can be difficult in some Cities with the high crime and fast paced lifestyle. That's why some families have decided to move up to Tahoe. Not only is the crime rate much lower than the big City, but up here we run on "Tahoe Time", which means life is slowed down and relaxed.
Clean living has dual meanings in Tahoe, where the air and water are cleaner than almost anywhere else in the Country. Tahoe prides itself in the clean waters of our Lake, which is world renowned for its crystal clear blue waters. And the scent of pine in the air in summer and crisp cold air in winter will put a smile on any face.
Education is a Community Priority
All parents want their kids to get a good education. And in South Lake Tahoe the community is also committed to a good education for our youth.
That's why the local community voted a few years ago to support a $64 million bond initiative to upgrade all of the schools. Click HERE to view a list of all improvements for each site.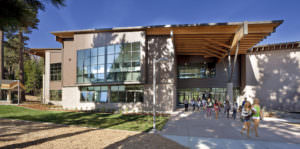 The main focus was on the High School, where a major upgrade and new buildings took a few years to complete. But now we have a truly remarkable High School that includes a new Media and Design Arts Academy modeled after Pixar Studios. Other school districts have been coming to South Tahoe High School for years now to look at what can be accomplished when the community backs a bond initiative.
For younger kids, the 4 local elementary schools each have their own special focus area for students. There is an Environmental Science Magnet School located in the Meyers area that fosters life-long stewardship of the environment and to assist students in achieving their maximum potential. Tahoe Valley Elementary School has an in-depth visual and performing arts program. Sierra House Elementary is home to the Mountain Academy that integrates education with an emphasis on fitness, health and mountain sports. Bijou Elementary School is a multi-cultural school with a Two-Way Immersion Program that integrates English learners and English-speaking students for instruction in and through two languages.
For older youth the Lake Tahoe Community College offers advanced learning in a very peaceful setting. It offers bachelors degree programs in addition to career and technical programs. There is also a popular Theater program that is a locals favorite.
Get the Kids Outside Again
Want to pull the kids away from their phones and video games? In Tahoe there are so many outdoor activities for the kids that you might have a hard time getting them to come back inside at night. There is something to do during every season. From sledding and skiing/snowboarding in the winter, to hiking and swimming in the summer. For year round fun you can visit the City of South Lake Tahoe Recreation Center. It has an ice rink, pool, playground and great kids camp activities.
Summer Activities
Hiking is a common activity in Tahoe, with miles and miles of trails that fit every level and ability. You can climb to the top of Mount Tallac, the most famous peak at the Lake with its "snow cross", or take a simple stroll around Fallen Leaf Lake or to Eagle Falls.
For the sporty kids there is a new BMX track and bike park that has something for every level of rider.  Bijou Park offers frisbee golf, skate park, and a dog park with agility course for the 4 legged family members. Along the shores of the Lake is Reagan Beach Park where the kids can enjoy the playground while you enjoy the panoramic views of the entire Lake.
Lakeview Commons hosts the "Live at Lakeview Summer Music Series" which returns for its' 7th season of FREE live music every Thursday night, and is always a family favorite. There are BBQ pits and picnic tables as well as a built in amphitheater looking out at the Beach and Lake.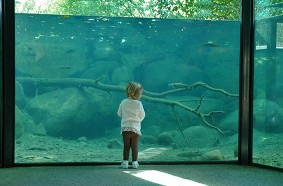 For a more educational activity in the summer, go to the Taylor Creek Visitors Center. It is located on the south shore approximately three miles north of the City of South Lake Tahoe. Taylor Creek is home of the Stream Profile Chamber and the Lake of the Sky Amphitheater. This facility provides a realistic and meaningful experience for all who visit. You shouldn't miss the fall spawning run of the Kokanee Salmon in Taylor Creek. Or sit in the amphitheater and learn all about the local wildlife. You might even see a bald eagle or a bear!
Winter Activities
Tahoe is known around the world as a winter destination, with its multitude of Ski Resorts surrounding the entire Lake. At Squaw Valley U.S.A. where you can ski on the same slopes as the 1960 Winter Olympics. Or head to Sierra-At-Tahoe which is tucked away in the Mountains and a locals favorite. For a complete list of the local Ski Resorts check out our page Lake Tahoe Ski Resorts Information.
Sledding is a popular activity for families with very small children. There are a handful of areas where you can rent a tube and have maintained sled
hills. One of these is Adventure Mountain just south of South Lake Tahoe. Or to have a more peaceful experience and less crowds, you can take a walk into the woods and make your own sled hill. Just remember parking rules and make sure you aren't trespassing on private property.
Cross-country skiing and snow-shoeing may be more of an adult activity, but it seems more and more kids are doing them every year. There are multiple places to enjoy. The most popular one being Hope Valley south of the Meyers area off Hwy 88 and Hwy 89. There are parking areas off the road, but they can fill up quickly on the weekends so get their early to make sure you get one.
Find the Perfect Family Home
Now that you know how many things there are for families to do in Tahoe, and how great it is to raise kids here, it's time to find the perfect new home for your family. Prices in South Lake Tahoe are more reasonable than you may think, with a median home price of $450,000 (as of April 1, 2018). There are newly built homes, older cabins, condos, and high end luxury properties. South Tahoe doesn't have the "cookie cutter" neighborhoods like larger Cities. Here each neighborhood has a mix of styles with their own unique qualities.
What neighborhoods are good for families? For the most part you can find a perfect family home in any neighborhood in South Tahoe.  Here are just a few examples.
City of South Lake Tahoe Areas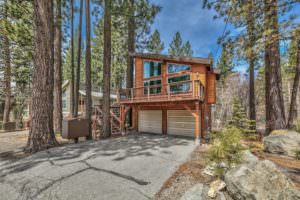 The City offers a variety of neighborhoods, from the higher end Tahoe Keys, to affordable Sierra Tract. While some areas in the City are more
commercial and tourist based, there are plenty that offer the perfect family setting.
Al Tahoe – Located right against the shore of the lake and a meadow on the other side, this area is in the middle of town and close to everything. Lakeview Commons, Reagan Beach, and the City Recreation Center and Ice Rink are super close. A lot of smaller older cabins with some new larger homes mixed in.
Tahoe Island Drive – Surrounding the Tahoe Valley Elementary School, this area is very family friendly with mostly long term locals living in the area. It is just south of Tahoe Keys Marina, and just north of the Y area with plenty of shopping. The local dance studio and trampoline center are very close by. Mostly 1970's and 1980's construction homes, with a few older and newer mixed in.
Sierra Tract – A true locals neighborhood, this area has some of the most affordable housing in the area. The streets are nice and flat to make it easier to drive in the winter months. There is a plan to do some new "walkable streets" in the area, with bike paths and street lamps along the main road through the neighborhood.
Meyers & Tahoe Paradise Areas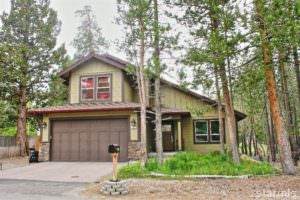 The unincorporated area of South Tahoe is knows as Meyers. Some locals call it Tahoe Paradise. It has its own personality and community that is apart from the City. Lots are generally larger in the County, with an average size of 1/3 acre.
Montgomery Estates – Located off Pioneer Trail with Sierra House Elementary School right in the middle. There are homes with panoramic mountain or lake views, and some that back up to an open meadow. This is a higher end neighborhood that is very peaceful but popular with locals and visitors.
North Upper Truckee – A hidden gem, this area is mostly un-known to visitors as it is tucked away from the tourist areas. Sawmill Pond is located on the north end of the neighborhood offering fishing for the kids. A section of the neighborhood is almost all brand new homes with mountain views.
Meyers – Meyers has a variety of housing options, with older cabins and some large newer homes. The Environmental Science Magnet School is located here, as well as 2 different golf courses. Some of this area is flatter, which makes it easier to get home during a winter storm.
Christmas Valley – Tucked at the very south end of the Lake Tahoe Basin is Christmas Valley. It is very peaceful with the Upper Truckee River flowing down the middle of the Valley. There are some homes with huge lots for even more peace and privacy.
Want more information on what neighborhood is right for your family? Contact Dan and his Team so we can work for you to find you the perfect new home.
_________________________________________________________________
How To Find Your Perfect Home in Lake Tahoe