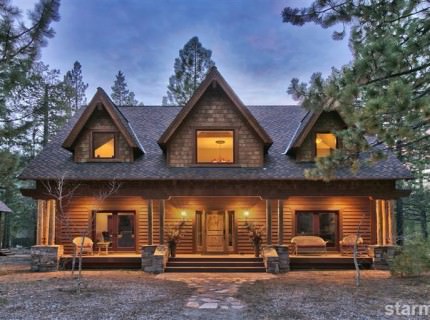 The answer is NO.  While the market has been hot and there is a lot of action with active home buyers, the time is still good for the "regular Joe" to buy a home in Lake Tahoe.  Prices have been rising continuously since August of 2012 but home values are still nowhere close to what they were at the beginning of 2007 which was the height of home prices locally. There are many cities in Northern California that have already reached or exceeded the previous high point sales price.
The median sales price of a home on the California side of  South Lake Tahoe in February and March of 2007 was $475,000. In July of 2013 the median was $280,000 and at the bottom of the market in August of 2012, the median was $231,000.
There is plenty of opportunities for home buyers to find the home they want in Lake Tahoe.  We haven't seen the frantic pace of transactions that they've seen in the bay area where a home is on the market for only a few days and opportunistic investors are buying up properties before families can make a purchase. The average number of days a home is on the market in Tahoe is 136 days (mind you, this is the average so you still need to keep an eye on the home you wish to buy). I'm starting to see more options on homes for sale than the previous six months. So now is a good time to buy and in some ways better than six months ago.
Top Tips on how you can be first in line to purchase a new home in Lake Tahoe:
Sign up to receive email notifications of homes for sale in your price range.
Work with a trusted broker or agent.  Your agent wants you to be happy and in the home of your dreams.
Get preapproved, know your buying power before you start searching.  This will determine what price range you should be looking at since you don't want to waste your time looking at homes that are too expensive, and on the other hand, you may miss out on the right home by thinking you can't afford it.
Have a wish list of what you want in a home.  You may feel pressured since the market is so active but never stray from your "priorities." You won't be happy if you have to settle on a home, just so you can own in Lake Tahoe.
Don't stay on the sidelines.  Interest rates have risen as has the median home price. These won't be going down anytime soon.
You may be outbid on a few homes and the process may be more stressful than you'd like, but be persistent. If you're ready to be a homeowner, it's still a great time to buy.