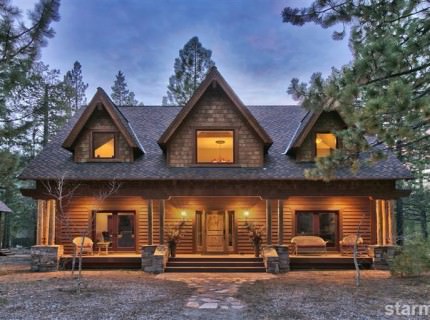 Summer weather isn't the only thing that is staying hot… the Lake Tahoe real estate market is too!
Median price of homes sold rises again
The median sales price for homes sold in the month of July of 2013 rose 28% from July of 2012 to $299,500 on the California side of South Lake Tahoe. The median price for the last 12 months was $280,000, up 19.4% from the previous year.  After 5 straight years of declining prices, we have now seen 1 year of a steady increase. Please check out my "Market Reports" to see exact homes sales sorted by neighborhoods.
Closed sales rise
There were 770 closed sales over the last 12 months, up 5.5% over the previous year.  July's closed sales for the month were up 8.8% from July of 2012.  Sales are still strong but the feeling I'm getting is that new escrows have declined a bit in the last month or so.
Inventory of homes for sale in Lake Tahoe
In South Lake Tahoe there continues to be reducing numbers of homes for sale.  When you look at the 118 homes that entered the market this month (up 27% from July of last year) you might think that inventory would be rising, but it's not.  In the last year, home sales have reduced the number of homes for sale by 33% in South Lake Tahoe.
Lake Tahoe Real Estate
Figures can be confusing!  I try not to include too many in my review of the month's Lake Tahoe real estate transactions but it's hard to ignore some of the big figures.  The month's supply of homes for sale in Lake Tahoe continues to drop. According to Real Estate professionals across the country, we need to see a 6-month inventory to get a balanced market between buyers and sellers.  Our current month's supply is 5.8 so this is the closest to a balanced market we've seen in months.  We do expect the supply of homes to slow increase and start outpacing the desire for second home ownership in Lake Tahoe.
Don't miss out on Lake Tahoe opportunities
Keep up to date on Tahoe Real Estate