There is a good reason that over 3 MILLION people visit Lake Tahoe every year. From skiing fresh powder to laying on beautiful sand covered beaches, sometimes on the same day, Tahoe has it all! It doesn't matter what your age, there is something for everyone. Hiking, beaches, boating, and live concerts from some of the top artists in the world, what more can you ask for? Here's a guide to the perfect summertime Lake Tahoe vacation.
---
Sightseeing
Lake Tahoe has gorgeous views, some you won't even believe.
Emerald Bay– Take a drive to see Emerald Bay, the second most photographed place in the world. Fanette Island sits in the middle of this beautiful cove where an abandoned tea house sits atop the island.
Vikingsholm Mansion–  In 1928 Mrs. Lora Josephine Knight purchased the land that encompasses Emerald Bay and Fannette Island for $250,000. She built an extraordinary mansion on the water's edge, which is now open for tours.  Mrs. Knight enjoyed summer afternoon tea on Tahoe's only island, Fannette Island, located in the middle of Emerald Bay. Much of the tea house is still standing and offers amazing 360-degree views of the bay.
The Gondola at Heavenly Village– Hop on one of the glass cabins that take you 2.4 miles up the side of a mountain to some of the best views of Lake Tahoe and the Sierra Nevada mountain range. Riders have the option to get off at an observation deck, located halfway up, for even more spectacular sights.
Taylor Creek Visitors Center– Take a stroll through paved paths down Taylor Creek. If you come at the right time of year you can see the salmon swimming upstream.
---
Hikes
Lake Tahoe has some of the most rewarding hikes. Enjoy the breathtaking views!
Hiking (Easy)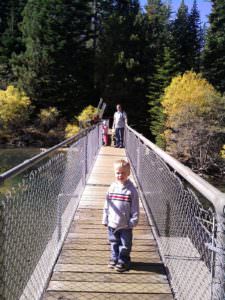 Eagle Falls
Tallac Historic Site
Hiking (Moderate)
Ellis Peak
Horsetail Falls
Hiking (Hard)
Mount Tallac
Mt. Ralston Peak
Click HERE for a complete list of the day hiking trails with trail descriptions, parking information and maps.
---
Beaches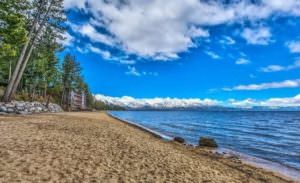 For those who want to skip the hikes and spend the day on the beach, Lake Tahoe has that too. There is a beach within walking distance to many Lake Tahoe neighborhoods.
 Top 10 Lake Tahoe Beaches
---
World Class Golf Resorts
Do you want to golf with the celebrities? Or just walk a short 9 hole course over your lunch break.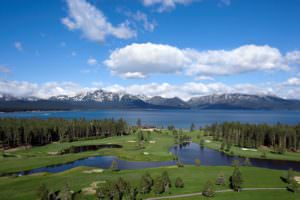 More than an Alpine Lodge, more than an acclaimed golf course, more than a serene spa. Edgewood is a setting for inspiration, a catalyst for adventure, a world-class destination to discover and enjoy.
Located in a natural mountain meadow just minutes from the southern shoreline of Lake Tahoe in the Sierra Nevada Mountain's Lake Valley State Recreation Area, Lake Tahoe Golf Course's spectacular William Bell-designed championship layout will inspire and delight every golfer with its breathtaking scenic views and natural habitat.
The Golf Courses at Incline Village offer two distinct golf courses to fit any budget. Play our par-58 Mountain Course and the par-72 Championship Course. Save more and play more with our deals and special events like Thrill & Grill and Nine & Wine.
Designed by Robert Muir Graves, Northstar California's 18-hole, par-72 golf course incorporates Tahoe's mountainous landscapes with Martis Valley's open meadow into two distinct 9-hole settings that will both challenge a golfer's skills and appeal to his and her senses. The result is a vibrant and exciting golf course, whose features create a challenging flow that seamlessly moves in and over the natural terrain.
---
Boat Rentals
If laying on the beach is not enough, get out there! Boating is one of the most popular summer activities in all of Lake Tahoe. One of the most popular neighborhoods for boaters is the Tahoe Keys Neighborhood. 
Boat Rentals
Marinas and Docks
Tahoe Keys Marina
Ski Run Marina
Lakeside Marina
Camp Richardson
Meeks Bay Marina
---
Nightlife
After a long day of being in the sun… there is nothing like spending the night out.  Tahoe has great nightlife! 
Concerts
Nightclubs