TAHOE'S NEWEST LUXURY DEVELOPMENT
Tahoe Beach Club is a new four-season community on the south shore of America's most iconic lake—a place that's modern and appealing to today's active families yet respectful of the timeless style, natural beauty and enduring legacy of Lake Tahoe. Ranging from two to five bedrooms, Tahoe Beach Club's 143 residences meld modern livability with the timelessness of Tahoe. Inspired by the unpretentious warmth of the classic lakehouse, each residence exudes the unmistakable sense that one of the world's great alpine lakes is just a few footsteps away.
The Tahoe Beach Club is the first residential Lakefront development approved in Tahoe in over 30 years! The exclusive collection of Luxury Residences are set on the Southeast shore of Lake Tahoe, Nevada where you can benefit with the many Nevada tax advantages it has to offer. Within this rare private setting are a private sand beach and 300 acres of meadows adjacent to the beautiful 250 acres Edgewood Golf Course, famous for the annual celebrity golf tournament.
Recently we were contacted by the Tahoe Beach Club to recommend their new beachfront development located on the south side of the lake in Nevada. We have seen projects come and go in Tahoe for the last 30 years of my real estate career but this new lakefront development really gets our attention. So we are starting to offer reservations to our clients with a fully refundable deposit. In fact, we are recommending to our clients that have any interest in owning Lakefront property in Lake Tahoe to get their reservation submitted with our team ASAP. We can help you get one of the best units available and take advantage of other discounts and benefits for signing up now.
FEATURES
Being at our Beach Clubhouse is a lot like being at home… if your home should happen to include the amenities and services of a five-star luxury hotel.
Full concierge service
Private sand beach
Infinity edge pool overlooking Lake Tahoe
Full-service spa
160 ft floating pier, with valet service
Fine dining, beachside bar & grill, in residence dining
State of the art fitness facilities, yoga pavilion, and pilates studio
Kid's camp and child care
Complete business center
Beachside fire pits and private cabanas
Full shuttle service and so much more…
LAKESIDE LIVING AT ITS BEST
Designed by renowned architect John Sather of Swaback Partners (whose vision shaped such iconic mountain retreats as the Family Barn and Camp Lodge at Martis Camp in Truckee, CA, and the Shed Clubhouse at Promontory Club in Park City, UT), the Beach Club—just like its members—has an unaffected sense of belonging in its magnificent lakeside setting.
It's a place of calm and personal clarity—perfectly fitting for a community on the shores of this astoundingly clear lake.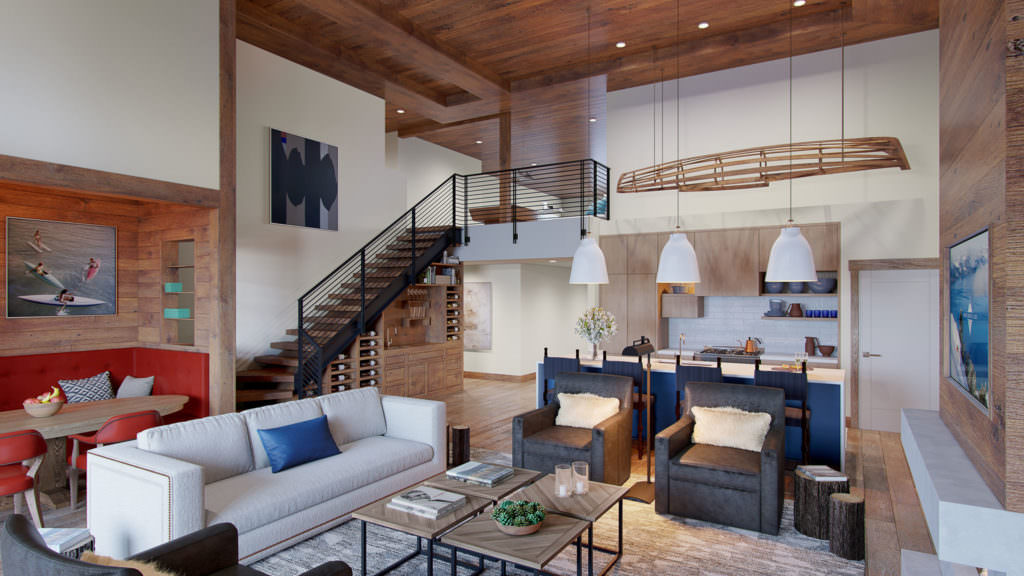 Tahoe Beach Club's residences meld modern livability with the timelessness of Tahoe. Residential buildings all include subterranean parking or garages and 3 residential levels. Elevators will deliver you directly from the garage to your Residence. The units span the entirety of the building, so there are no interior hallways or corridors, and you have great patio/terrace spaces off both sides of the Residence.
Materials are creatively layered. Wood abuts metal and stone, creating a textural vibrancy. Bright and breezy, these are homes inspired by the unpretentious warmth of the classic lake house, and each Tahoe Beach Club residence reflects and reminds you of the great alpine lake just a few footsteps away. With configurations from 2 to 5 bedrooms, and 1,000 to 4,000+ sq ft., there's room for your life.
The most recent floorplans are available in the following most recent update.
UPDATE AS OF 7/15/2020
The Phase 2 Floorplan Book has just been updated, complete with the site map and floor plates. It is available for your review by clicking on the link below.
Tahoe Beach Club Phase 2 Floorplans
A few of the exciting distinctions between the Phase 1 and Phase 2 floorplans include lower density buildings (8 units per building vs. 25); private, attached single car or 2 car garages; and 10′ ceiling heights (previously 9′). Last, but not least, the majority of the two story, loft residences will have the ability to add a private elevator!
Site work has commenced at the Phase 2 building envelope, and construction is scheduled to commence later this summer for the earliest move ins to occur in the fall/winter of 2021.
Reservations will continue to be accepted until shortly after pricing is received and distributed. Reservation holders will have the first opportunity to select and purchase their desired residence and a 10% discount will be offered for early purchasers for a limited time.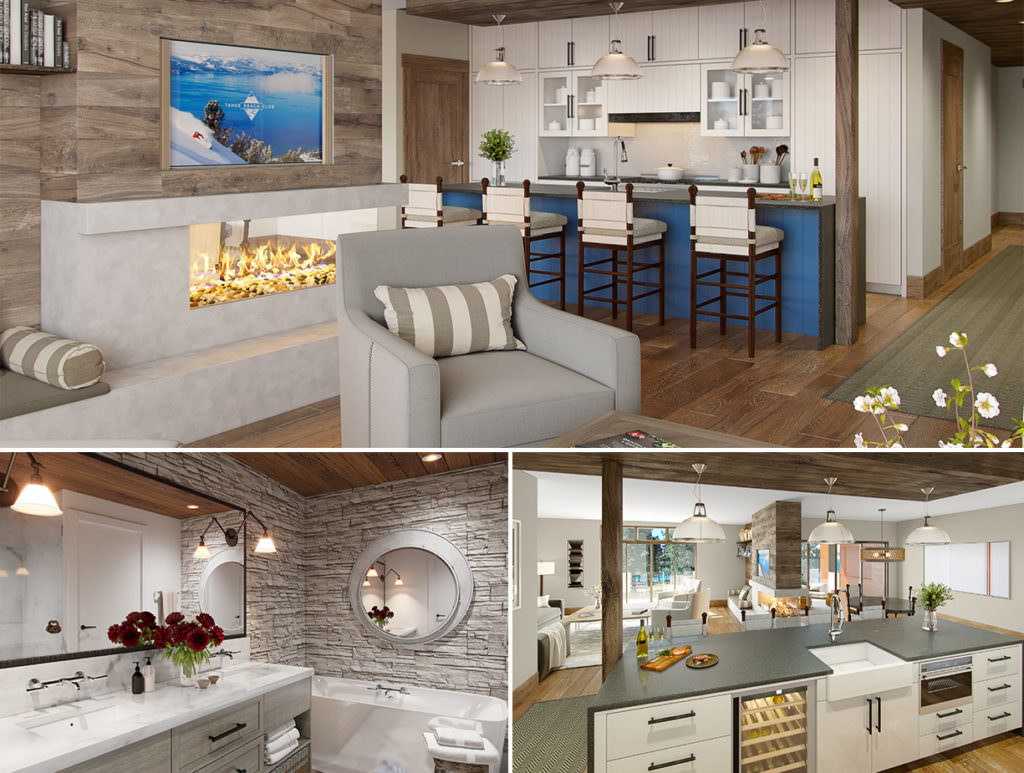 Contact Our Team for additional details on the Tahoe Beach Club.