The Tahoe Keys Neighborhood
You can ask any local in town: "What neighborhood in Lake Tahoe has the nicest homes and the best views," and the answer is normally "The Tahoe Keys." The Tahoe Keys is a man-made development on the south shore of Lake Tahoe that was created in the late 1950's and early 1960's. The natural marsh was washed away, replaced with inlets of land with waterway canals and access to the lake.  Today, it is a 740-acre community with 1,220 homes, 350 town-homes and 11 miles of backyard waterways and private boat docks.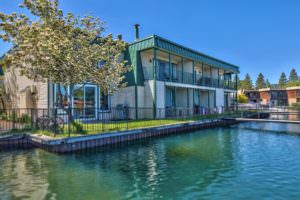 Tahoe Keys Real Estate Figures
Homes in the Keys have a higher value and selling price than most of the other neighborhoods in South Lake Tahoe. If you look at our current market report, which you can view HERE (*based on the last 12 months), you can see that the Tahoe Keys is actually 2nd on the list for average selling AND listing price. This is due to the unique location of this particular development and not only the views it offers its homeowners, but the numerous HOA amenities as well. The average days on the market for homes for sale in the Tahoe Keys tend to be on the lower end of the spectrum compared to the rest of the areas in South Lake Tahoe. The high demand and somewhat low inventory of available homes keep this one-of-a-kind neighborhood at the top of the list.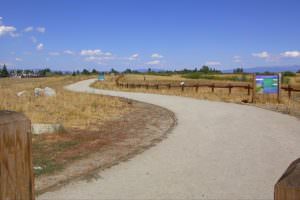 Tahoe Keys Activities
The Tahoe Keys neighborhood is close to everything people love about Lake Tahoe.  Walk to sandy beaches or the marina in minutes, grab your skis and head up the mountain which is a short drive in either direction, enjoy fabulous dinners at top-rated restaurants or pick something special out for you or a loved one at the retail shops.  Don't forget that even if you don't have direct access from your backyard or boat dock, the nearby marina allows access to the lake, beaches, and restaurants as well. If you're looking for a neighborhood that not only sits on the water but has all that Tahoe has to offer and more, the Tahoe Keys should be #1 on your list.