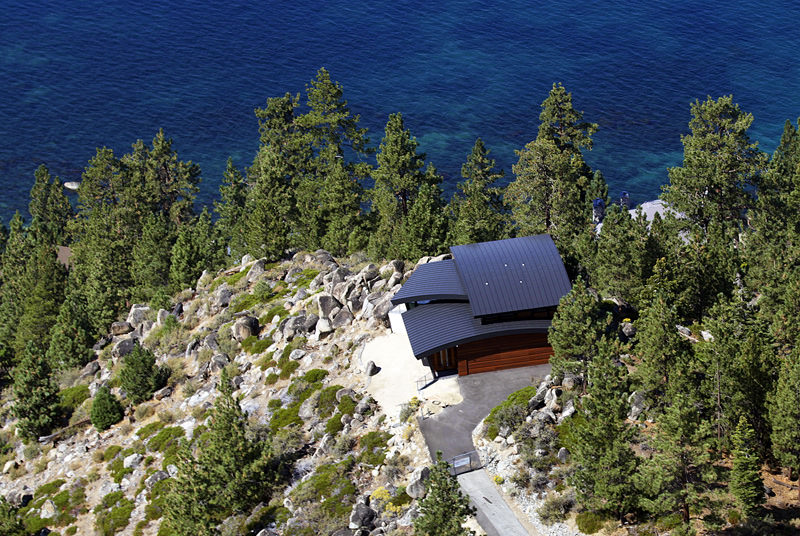 Occasionally I get the question if a buyer or seller wants to handle the sale or purchase of their home without a Realtor.  Home buyers and sellers think they'll save a few dollars and handle the transaction themselves. Many transactions work well eliminating the middle person, but a home purchase is not the time to cut corners.
I had a call this week from a client who was buying a house without an agent directly from the owner who was also not using an agent.  She was feeling very uncomfortable with the path the negotiations were taking and and decided to back out of the transaction.
A Home Purchase May Be The Biggest Purchase in Your Life
A home costs money, and sometimes a LOT of money. It's a transaction with significant financial and emotional ramifications for the parties involved, and having proper representation is critical.  Almost all buyers and sellers use a licensed real estate agent and here are six important reasons why this is wise:
1.  Fiduciary Responsibility.  When using an experienced Realtor and especially if they are a broker, you will get someone who is looking out for your best financial interests and an expert who's contractually bound to do everything in their power to protect you.  I subscribe to a strong code of ethics, not only because I believe in them, but because they are required as a licensed broker. Agents and brokers have the expertise and experience to help sellers get the most amount of money possible in a sale and help buyers get the best price and terms possible through experienced negotiations. One of the biggest advantages by using a licensed Realtor is to make sure the paperwork and disclosures are handled correctly.
2.  Complex and Changing Regulations. There are many simple things people can buy without a representative looking out for their best interests:  cars, vacations and clothing.  There are no government laws regulating the purchase (other than taxes). Real estate is a whole other ballgame.  Every home is different and laws change every year.  Having someone that keeps up with everything will make sure your transaction flows smoothly and fairly for all parties. I must stay current with all the updates in regulations, laws, contracts and practices.
3.  Finding the Right Home Beyond the Number of Bedrooms and Bathrooms.  It is easy to start a home search on line, and my website's search tools make it extremely easy.   Local Realtors that are active live and breathe local real estate and they can share with you all the facts about a home that you wouldn't know otherwise.  With all of the strict building codes we have in Lake Tahoe, having a Realtor involved in a transaction will ensure that the house you're buying, or selling, is built correctly and is current with permits and other requirements.  There is nothing worse than when the time comes you want to sell your house only to find out it wasn't built to code and you're unable to sell (or it will cost a lot of money to fix the problems, if possible). Since so many Lake Tahoe home buyers don't live in the area, having a local representative helps them find the right home in the right location to meet their needs.
4.  Pricing and Selling a Home. Many sites such as Trulia and Zillow will give you estimates on home values, but these are rarely accurate. These on line estimates can be up to 35% off, and that can result in a big loss or lead to your mis-pricing your home drastically. Realtors know the local market and have access to the freshest sales data, They can price your house in line with the market to maximize your earnings as well as guide you to a fair market price you'll pay on a home.
5.  Contracts and Negotiations. Finding the right Tahoe home for you is the fun part (though perhaps a bit tiring).  Once you find the house, the contract is the next part, and with dozens of contract pages, especially in CA. transactions, this can become very complex. Your Realtor explain what the documents mean.
6.  Following a Code of Ethics.  I mentioned this before. When you have a Realtor involved in your home transaction, you know they have to adhere to a strict code of ethics. When selecting the right agent you will be treated professionally and ethically at all times during your home buying or selling course.
How To Find Your Home in Lake Tahoe
Sign up for email notification so you'll know the minute a home is listed.o
Call me directly at 530-541-2465 or stop by my office and we'll sit down and explore all options.
Get my newsletter every other month which gives you an insight into Lake Tahoe real estate.
Search all homes for sale around the lake.  My website makes it easy to search for homes that match your criteria.
Get valuable and current information when you sign up to receive Lake Tahoe real estate articles sent to your inbox.