The Lake Tahoe, Nevada neighborhood of Kingsbury Grade is actually three separate areas combined into 1. There are Lower Kingsbury, Middle Kingsbury, and Upper Kingsbury. These neighborhoods are named after State Route 207, Kingsbury Grade which meanders over the hill and then down into the Carson Valley.
The History of Kingsbury Grade
A road connecting Lake Tahoe with the Carson Valley shows up on maps as early as 1919. But before modern roads were created, Kingsbury Grade was instrumental in the days of the Pony Express. From 1860-1861, riders would stop at Friday's Station (next to the current MontBleu Casino), change horses and get supplies and head over the hill and down to Mormon Station, which is now the town of Genoa.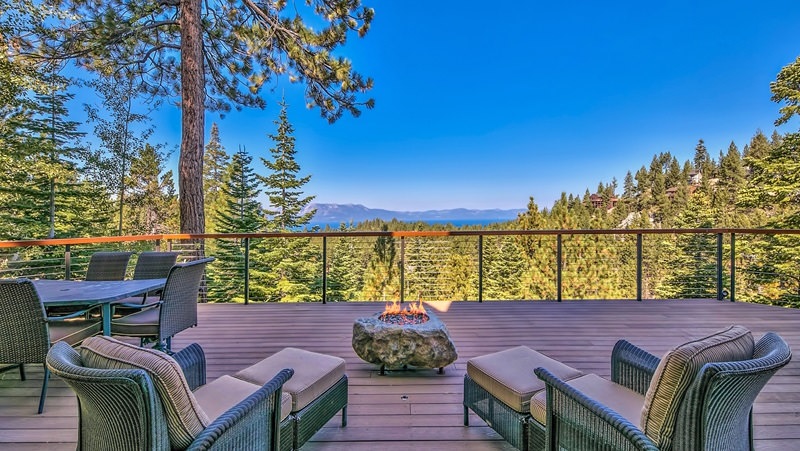 The Grade became part of the state highway system in 1929. With people starting to live in Lake Tahoe in the 1940s and 1950s, and with the development of skiing in the area in the 1960s, Kingsbury Grade became more than just a road. Homes popped up along the way and when Heavenly Valley opened their Nevada side operations, condos and townhomes were built at the top to accommodate the ski crowd. I still bike ride on the original Kingsbury Grade and love it because there is no vehicle traffic. Very people even know that it is still passable.
Lake Tahoe Real Estate Sales in Kingsbury Grade
Remember the three areas I spoke of earlier? There is also a fourth area, Summit-Tahoe Village, which many people lump into the Kingsbury Grade description. This is the neighborhood next to the ski resort and with very few single-family homes, mostly condos and townhomes.
In the Lower Kingsbury neighborhood, there were 12 closed sales during the last 12 months, and there are currently 2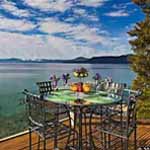 homes in escrow and 4 that are listed for sale. In the Middle Kingsbury neighborhood, there were 19 closed sales during the past year, with 4 in escrow and 6 on the market for sale. The Upper Kingsbury neighborhood had 18 closed sales, has 4 in escrow and 9 listed for sale. Here is a list of all homes for sale in the Kingsbury area.
Keep up to date on Tahoe Real Estate