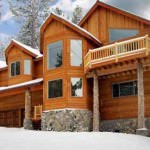 We've had a strong start to 2013 in Lake Tahoe. Homes continue to sell at a strong pace and now the median price is starting to rise. With a continually reducing inventory of homes on the market and the interest rates still at an all-time low, we believe we'll continue to see strong sales. This week, on the Nevada side of South Lake Tahoe, there were no foreclosures for sale and just one short sale! The rest of Nevada is still seeing enough foreclosures to keep them as the #2 state in the U.S. in the number of foreclosed homes but that isn't the case in Lake Tahoe.
There has been more activity on the higher end market of homes for sale. One estate just sold in Cave Rock for over $20,000,000 and another in Skyland for over $13,000,000. There is much more trust in the economy and it shows in these large purchases. Buyers are willing to pay for the kind of home they desire.
See our article below on a new feature we added to our website. We think you'll find it helpful in understanding all of the Lake Tahoe neighborhoods.
Current Lake Tahoe Real Estate Figures for California Side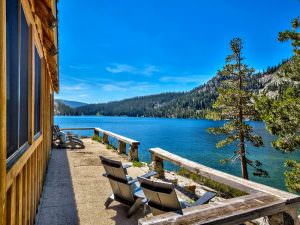 The higher priced homes are finally seeing increased sales, even though the above figures for the whole year saw a slight decline. Each month since June we've seen an increasing number of home sales. January's sales in the $435,000 range were up 250% and in the highest range, they were up 50%. In fact, the only range that saw a decrease in January was the lowest range which saw a drop off of 22.6%.
Lake Tahoe Neighborhood Videos
Since most buyers are from outside of the Lake Tahoe area, we've heard a very common question: what is the neighborhood like? In order to better serve our clients, we have just finished creating video reviews of all of the neighborhoods on both sides of South Lake Tahoe. You can view them in three places: our YouTube Channel, the neighborhood description page, and the neighborhood video page.
My Favorite Lake Tahoe Businesses for the Month of February
Our two businesses of the month are both new places on the South Shore. They have a common name, but are separate and owned by different groups.
Basecamp Hotel is a new boutique hotel built with the active traveler in mind. They have 50 stylish rooms which are designed for adventure and relaxation seekers alike, with the amenities and style of a modern resort, but at the more affordable motel or inn-like prices. We like the fact that each room is designed with a new touch – one room has a tent and "campfire," while another has bunk beds to sleep 8. Each night they have a family style dinner club where they are all big tables and everyone eats as one big family. They also serve s'mores over an open fire on the rooftop deck afterward.
You might have recently seen them on the Today Show, in Time magazine or the New York Times. They are located next to Harvey's Resort Casino.
Our team's second business of the month is Basecamp Pizza. It is located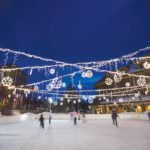 across the skating rink in Heavenly Village. They aren't like your normal pizza parlor! Their full menu and full bar will satisfy all taste buds. They have soup, salad, wings, hummus and pita, pasta, pizza, desserts and a fun kid's menu. They have added daily outdoor music under heaters and it's been very popular with the after ski/snowboard crowd. They have happy hours specials and you can also follow them on Twitter and Facebook.