Winter in Lake Tahoe
Freezing weather can be tough on your home, especially if you live around Lake Tahoe. This is because the weather can be fairly extreme due to the alpine setting. Temperatures reach far below freezing sometimes, and heavy snowfall and ice can build up fast.
These extremely low temperatures can damage your water heater and your pipes. No-one wants to have to deal with both a freezing cold house and a costly repair bill.
If you live or own a second home in Lake Tahoe and you want to prevent damage to your home during winter. Here are four tips to help you. 
Prevent Damage to the Water Pipes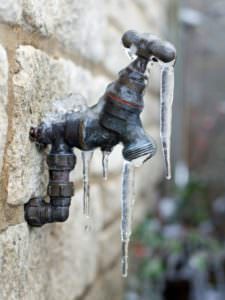 Freezing is the main threat to your pipes. This is because when water freezes it expands, and this puts pressure on the pipes that can cause them to split.
This can be an expensive mistake that normally costs between $65 and $210 to fix, but it can turn into the thousands if the burst pipes cause further damage to your home. Most burst pipes happen behind walls and under the floor. So you may not even know a pipe has broken for many months until the water causing major damage. 
Thankfully you can avoid this by putting insulation around the pipes. There are also plug-in heat tape options available for extra precaution. If your Lake Tahoe home is a vacation home and you won't be there during the winter, you may consider a step further by switching off the water supply and draining the water from the pipes. This will ensure that there is no chance of returning to burst pipes.
Keeping Heating Bills Low
The most expensive utility bill for many in Lake Tahoe is their natural gas bill in the winter months. Usually during December through March people find their natural gas bills have tripled in cost compared to the Summer months. This is mainly due to the fact that most Lake Tahoe homes have natural gas appliances. They are viewed as more efficient than electric appliances. Since the natural gas heater is used a lot more in the winter, this is the main cause of the bill increase.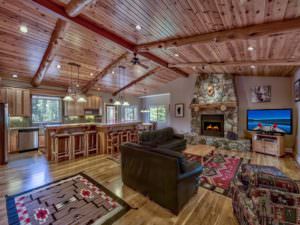 If you would like to keep your utility bills as low as possible during the winter, the easiest way is to make sure your home is well insulated. First, check the insulation in the attic space and under the home. There are new options for blown-in insulation that is environmentally friendly and easy to install. Many homes in Lake Tahoe have beautiful open beam ceilings, with knotty pine and log finishing. Although beautiful, open beam ceilings are not very efficient at keeping heat inside the house. So make sure you have proper insulation such as foam sheets that get installed on top of the roof under the shingles.
Second, check the under house vents. Many people open the vents up in the spring to encourage airflow under the house. This is to prevent moisture buildup under the home and is recommended by professionals. But don't forget to close the vents before the winter to prevent cold air from coming in under the home.
Lastly, windows and doors are easy cold air entry points. Checking the weather-striping on the door every year is important. A $5 purchase of new weather-striping can save you hundreds over the winter. Also you should check seals around windows, especially if you feel a draft when standing close to the window. If your home has older metal frame or single pane windows, you might want to look at upgrading to modern vinyl frame double pane options. They also add value to your home. So if you are thinking of selling it would be a good idea to upgrade the windows.
Prevent Damage to the Water Heater
Freezing cold weather can also damage water heaters. Whether your water heater is located in the garage, or in a closet inside the home, cold temperatures can cause damage. The main problem is freezing water, and sadly most heater manufacturers don't cover damage that was caused by freezing. But thankfully you can do a few things to prevent damage. The main thing that you can do is cover the external pipes with insulation and heat tape to prevent freezing. If you want, you can go a step further and buy a cover for the water heater too. As a bonus, the water heater insulated cover will help keep the water inside warmer, saving you money on your utility bills.
Prevent Damage to the Gutter
Gutters aren't as common in Lake Tahoe as they are in other areas of the country. Mainly this is because snow sliding off the roof can rip off a gutter, or at the least cause a lot of damage to it. The water in the gutters can also freeze and crack the gutters. But you can avoid this by installing heat tape and removing all of the leaves and debris when the temperature starts to drop. It is a good idea to schedule gutter clean-up in late October. There are also protective metal strips you can install on the roof just above the gutters to prevent the snow from sliding on to the gutter and causing damage.
Prevent Damage to the Exterior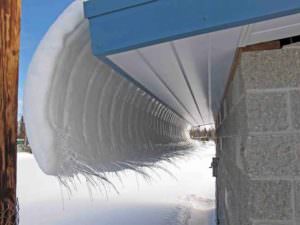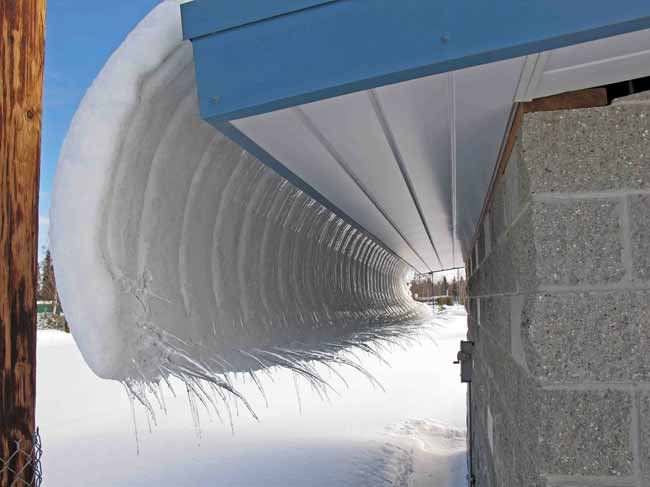 If your home has a stained exterior, it is a good idea to check the stain on a yearly basis to make sure your wood siding is protected. The snow is especially harsh on the lower portions of the siding, specifically the lower 3 feet down to the ground. Snow tends to pile up on the shaded sides of homes and in corners where the wind pushes snow into deep drifts. As snow slides off the roof it will also build up in other areas. It may be a good idea to shovel the snow away from your siding if it starts building up over a couple feet high.
Your home should also have a gap of 6 inches between the ground and the bottom of the siding. This is to prevent water intrusion and pests from gaining access to the wood siding. Snow can also curl over the edges of the roof as it slowly slides down over days of freezing at night and melting a little during the day. These curls can bend all the way back to the house siding and I have even seen them crack windows. Using a long pole you can knock the curls down. But be careful and don't stand directly under the roof as you knock the snow curl down. You don't want to end up having a thick and heavy chunk of snow and ice crush you.
Prevent Damage to the Car
Don't forget to take care of your vehicle during the winter months.
You can prevent damage to your vehicle by making sure there is enough anti-freeze in your car. Also you can add freeze resistant windshield fluid to ensure that the cold weather doesn't result in cracked glass. Most people have 4×4 or AWD vehicles. But no matter how good your cars drive system is, if you don't have good winter tires you will be sliding on the roads instead of driving. Plus, you will need to have tire chains in your vehicle at all times during the winter, even if you have a 4×4 or AWD vehicle. This is the law for CA and NV highways, and is also a safety precaution.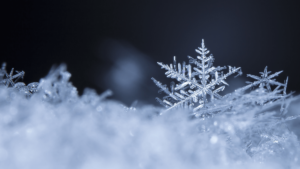 These four tips could help you to save a lot of money, especially if you live in an area that frequently experiences below freezing temperatures.
If you are unable to make any of these improvements to your Lake Tahoe home my team can refer you to a local professions on our very helpful resource list.
__________________________________________________________________
How To Find Your Perfect Vacation Home in Lake Tahoe