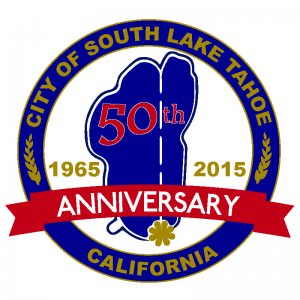 Many potential buyer's that are thinking about purchasing a home in the City of South Lake Tahoe have heard about the new VHR (Vacation Home Rental) Ordinance that was put in place on October 1, 2015.  There were changes to the Permit Process as well as specific Guidelines that are required to be followed in order to rent your property out as a vacation rental. We've compiled a list of the most common FAQ's or Frequently Asked Questions that we've heard some potential buyer's ask regarding the subject…so we thought we would share them with you!
 South Lake Tahoe Vacation Rental Ordinance FAQ's:
Q:  What is the maximum occupancy of a vacation rental in El Dorado County?
A:  2 persons/bedroom + 4
Q:  What is the maximum occupancy of a vacation rental in the City of South Lake Tahoe?
A:  Studio Units = 2 occupants  1 Bedroom = 4 occupants  2 or more Bedrooms = 2 occupants/bedroom + 4 additional occupants  *This does not include children under 10*
Q:  What is the standard Transient Occupancy Tax for both the City of South Lake Tahoe & El Dorado County?
A: 10% tax applied to rent for both the City and County. 12% at specific redevelopment properties + an additional $4.50/night for timeshares and agent-managed vacation home rentals in the City. *The additional $4.50/night applies to all properties using a management company for the Tourism Improvement District Assessment*
Q:  Is a vacation rental permit required if an owner plans to rent the property himself (both City & County)? 
A:  Yes. A permit is required for any property if the owner rents the property for less than 30 consecutive days, whether or not the owner manages the rental himself/herself.
Q:  Which items must be posted according to the "Sign and Notification Requirements for the City Vacation Rental Ordinance Exterior and Interior Signs"?
A:  Name of the managing agency or owner with a 24 hour contact phone number, max # of occupants, max # of vehicles, location of onsite parking spaces, rules for seasonal snow removal, trash pick up days and rules, notice of Ordinance/rules for disturbance or violating the rules of occupancy, phone number of Police Dept, Rental Hotline, Police Dept. email and City Code Ordinance SLTCC3.50.470
Q:  What are some of the conditions that must be met to obtain a VHR Permit in the City of South Lake Tahoe?
A: 24 hour local (within a 30 mile radius of property) contact person, available 24/7 or a licensed Property Manager/Agent, Emergency Exit Lighting shall be installed to light a path to the exterior from all point in the building. Can be either a plug-in or permanently installed system, Hot tub must have a secured/lockable cover and emergency shut off switch in sight.
Q:  Does there have to be a fully fenced yard if dogs are allowed in the VHR?
A:  No
Q:  What is the fine for permit violations in the City?
A: 
   (click to zoom in)
Q:  Who is responsible for paying the Transient Occupancy Tax or TOT?
A:  The owner of the property if they are managing the rental themselves or the rental agency/property management company managing the property. However, the owner is ultimately responsible for the TOT.
Q:  What is the penalty if a homeowner is vacation renting their property without a permit?
A:  The homeowner is subject to a fine of not more than $5,000
Q:  How much is a VHR permit in the City of South Lake Tahoe?
A:  
    (click to zoom in)
Q:  How much is a new VHR permit in El Dorado County?
A:  $76
Q:  For Condominiums, where are all the City ordinance signs required to be posted?
A:  Inside the unit, adjacent to the front door of the property
Q:  Is a proposed vacation rental that's located in a commercial zone and in a zone where tourist accommodation units are allowed exempt from the special use permit process?
A:  NO
Q:  Is the cost of the VHR Home Inspection included in the cost of the application fee in the City of SLT?
A:  YES
Q:  Is a vacation rental homeowner required to obtain a business license in addition to the VHR permit?
A:  Single family dwellings are NOT required to obtain a business license. A multifamily dwelling used as a VHR is required to obtain a business license.
Q: Who has the ability to file an objection to a VHR application?
A:  Any local person to the area
Q: Can House Cleaners/Maid Services be considered a "secured trash removal system" in the County?
A: YES
Q:  Do VHR permits allow for weddings and receptions to take place within the VHR property?
A:  No. VHR permits do NOT allow for any commercial use.
Q:  What happens when a vacation home rental (VHR) is sold?
A:  The City Code Enforcement Division must be notified. The VHR permit and the Transient Occupancy Tax (TOT) are non-transferable to the new owners.
Q:  What happens after you receive a 2nd trash violation?
A:  The City and the County can both require an animal proof trash container or "bear box" to be installed on the property
If you would like more information on any of the above or any topic relating to the new Vacation Rental Ordinance within the City of South Lake Tahoe, please contact Dan Spano at (530) 541-2465
Would You Like To Own a Home in Paradise and Rent it Out for a Little Extra Income? Follow These 5 Easy Steps to Get Started:
Sign up for email notification so you'll know the minute a home is listed.
Call me directly at 530-541-2465 or stop by my office and we'll sit down and explore all options.
Get my newsletter every other month which gives you an insight into Lake Tahoe real estate.
Search all homes for sale around the lake.  My website makes it easy to search for homes that match your criteria.
Get valuable and current information like what is listed above. Sign up to receive Lake Tahoe real estate articles sent to your inbox.