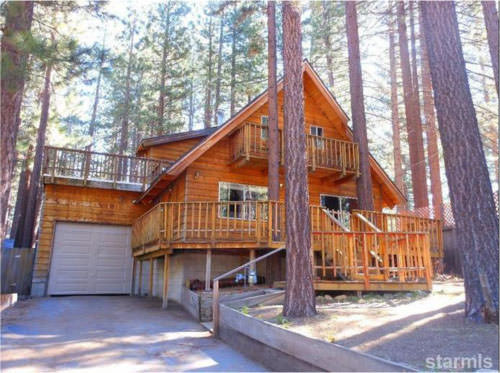 Sierra Tract. South Lake Tahoe is divided into several different areas and neighborhoods, both of which are beneficial to the homeowner, home buyer, and local resident. Neighborhood characteristics help people decide where they would like to buy their Lake Tahoe home as well as serve as location markers.
Sierra Tract Neighborhood
The Sierra Tract neighborhood is an older area comprised of smaller, starter homes as well as homes along the meadow and Truckee River, and larger, new homes.
The median sales price of homes sold in Sierra Tract over the last year was $235,000, up 31.3% from the previous year.  Few neighborhoods saw this big of a rise since the average for the city neighborhoods was 20% and for the whole region was 18.5% . At this rate they'll be back at their 2007 high of $353,500 before too long.
Home sales were down mainly due to the fact that there just aren't many homes for sale in Sierra Tract, though that is starting to change. During the last month, 10 homes have been listed. Which is huge when compared to the previous 30 days when just 2 homes were listed.
Why so popular?
This neighborhood gives the home buyer more opportunities to buy a home in a lower price range than other areas. It's a great place for starter homes, rental properties and vacation cabins. There is easy access to all local roads from here as well as public transportation. Sierra Tract has a church and some retail areas along the Highway 50 border. The other three borders are meadows, with a creek in one of them and the Truckee River in the other.
How to find your home in Sierra Tract or any other South Lake Tahoe neighborhood
Sign up for email notification so you'll know the minute a home is listed.
Call me directly at 530-541-2465 or stop by my office and we'll sit down and explore all options.
Get my newsletter every other month which gives you an insight into Lake Tahoe real estate.
Search all homes for sale around the lake.  My website makes it easy to search for homes that match your criteria.
Get valuable and current information when you sign up to receive Lake Tahoe real estate articles sent to your inbox.