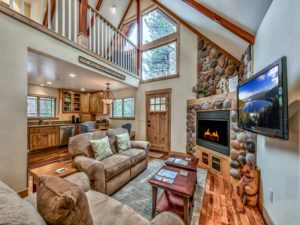 As time goes on, and the seasons change, our Lake Tahoe real estate market has gone through some big changes. The whole housing market is a different place that is was just 1 year ago. There are new issues, rules, and opportunities.
So what exactly has changed? How does the change affect you? Are there ways you can take advantage of the changes? Let's dive in…
1. Homes are more expensive
An improving consumer confidence and extremely low-interest rates have boosted buyer demand and resulted in increased sales in most real estate markets across the US. This recent activity has resulted in fewer homes for sale and increasing the average selling price.
The median price of homes sold in South Lake Tahoe has risen steadily over the past few years. In November 2019 the median was $475,000, which is equal to the last high mark set in July 2006 and much higher than the low of $230,000 in August 2012.
However, the median price of homes in South Lake Tahoe is still far below the median for the state of California which was over $602,000 in November 2019.
What this means for you…
This means that even though prices are at historical highs, Lake Tahoe remains an affordable place to buy a primary, investment, or vacation property compared to other vacation destinations on the west coast. Each area around the lake has a unique market, with the North Shore having higher values and less inventory compared to the South Shore.
2. Inventory remains low
We are continuing to see record low numbers of homes for sale in Lake Tahoe. The inventory of homes for sale in South Lake Tahoe is at 262, which is 48% of the maximum inventory we saw of 547 back in 2006. The month's supply of homes has remained between 3.5 and 4.8, which means it will take approximately 4 months to go through the current inventory.
We saw the lowest inventory during the summer of 2017 when we had 213 properties on the market. Since then, we have seen a slow but steady climb upwards on inventory. But recently that climb has slowed and almost leveled off as of December 2019.
What this means for you…
Inventory seems to be staying around the same, and we are going through the inventory in about 4 months. This means that if you see a property that you like, if you wait to long to put in an offer you will run the risk that someone else will beat you to it. We have seen many buyers miss out on the property they want by just hesitating a few days.
3. Vacation Rental Rules & Restrictions
It's something that has been on the news a lot lately, cities and towns cracking down on short term rentals. With the popularity of AirBnB and VRBO, short term rentals (aka VHR: Vacation Home Rentals) have gotten very popular in almost every vacation destination across the world. This popularity has upset some of the locals, and many areas have put in place restrictions that regulate VHRs or even go as far as banning them completely.
In Tahoe, there are multiple jurisdictions around the lake and each one has it's own rules and regulations for short term rentals. We have a dedicated page that includes the specific rules and restrictions for each area around the lake. There are certain areas around Lake Tahoe where VHRs/short term rentals are NOT allowed, and other areas where you just need to file a permit application and pay the taxes and you are good to go.
What this mean for you…
AS some areas tighten their short term rental rules, we see a shift in buyers looking at neighboring areas where the rules are less strict. The most strict area currently is within the city limits of South Lake Tahoe. You should not assume every property you see for sale can be a vacation rental, since there are some areas where vacation rentals are banned or severely restricted. Check out our VHR page or contact us so we can help you find the perfect vacation rental property that fits your needs and price range.
4. There are a limited number of bargains to buy
The mortgage crisis is starting to fade into memory, and so are those cheap foreclosure deals. Since home values have recovered back to where they were before the recession, a seller who is behind on their mortgage can just list the property for sale and come out on top… instead of going through foreclosure or a short sale.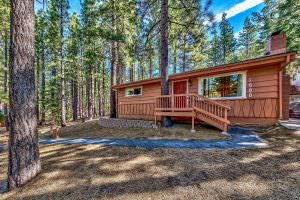 But even though we aren't seeing any foreclosures anymore, there are still some bargain deals that pop up. Mostly these are properties that have been neglected or have sat vacant for a while.
Almost everyone who contacts us says they are "looking for a great deal". However, everyone has a different idea of what a "great deal" actually is. For some, it is a cheap property that can be fixed up and re-sold for profit (flipping). For others it means a nice property that doesn't need any work that is priced competitively.
What this mean for you…
If you are looking for a property to "flip", or just a nice property priced at below-market, the number of properties available to you will depend on how narrow you set your criteria. No matter what criteria you set, for "good deals" you will need to be prepared to act quickly as soon as you find one that will work. Be prepared to compete against multiple buyers on the property. A good agent can help you make sure your offer has the best chance of getting accepted.
5. Luxury home market picking up
We have seen some of the largest Luxury Home sales ever in the Tahoe area recently. These include homes purchased by big tech guys like Facebook founder Mark Zuckerbergs' new $59 million home compound, to the brand new mansion built in Crystal Point that sold for close to $75 million.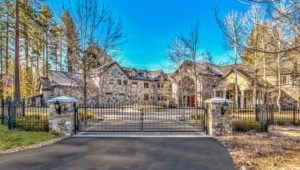 Most buyers aren't going to be looking at properties priced over $5 million. However, there is a large group of buyers who are looking in the $500,000 to $1 million range who want a newer home with plenty of space for large family vacations. This has been the main driving factor for the vast majority of our new construction homes being over 2,400 square feet and with higher end finishings.
What this means for you…
Whatever price-point or style of home you view as "luxury", Lake Tahoe has many options available for your needs. If you want a new home that has high-end finishings and plenty of space for a large group… we've got them! If you are looking for a lake-front mansion… we've got those too! The good news is you won't have as many competing buyers at the higher price ranges above $700,000 compared with the lower price ranges. But with inventory still low, you should still react quickly if you find the right home for your needs.
Want to know more?
Contact us to get more information on the Lake Tahoe Real Estate Market and find out what area around Lake Tahoe will fit your needs and budget.
---
How To Find Your Perfect Home in Lake Tahoe