Yup, the reports are true. This winter is officially one of the snowiest winters in Tahoe history. We truly have seen record snow in Tahoe this winter.
According to the UC Berkeley Central Snow Laboratory at 6,900′ on Donner Pass, CA, which has been keeping precise snowfall records since 1946, the Lake Tahoe area has easily reached the title of third snowiest winter in recorded history. And we have more snow on the way.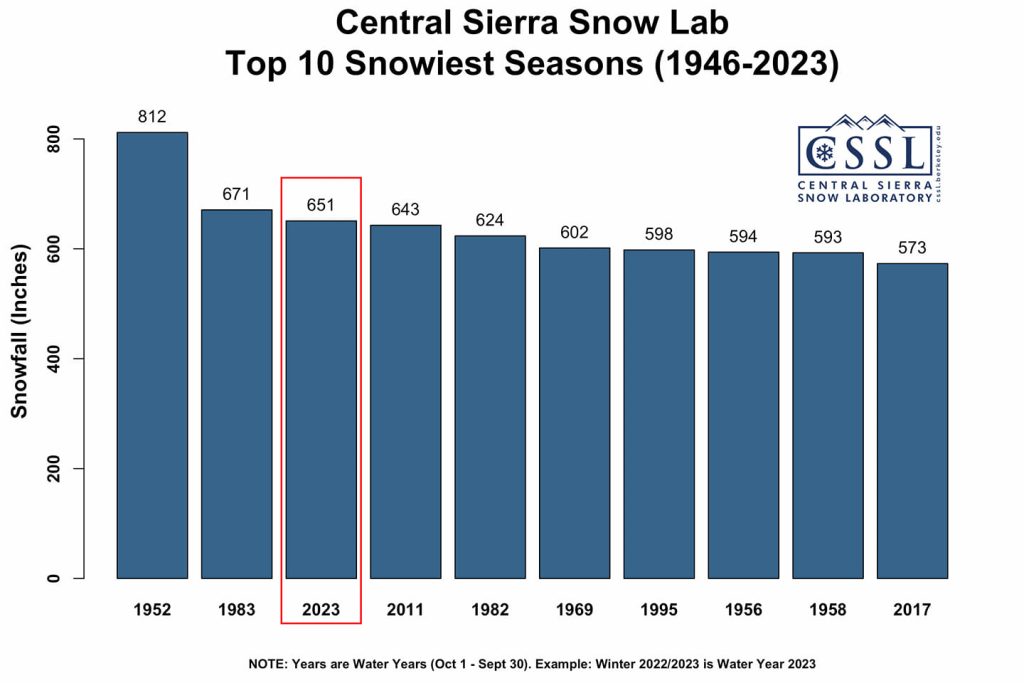 The UCB Snow Lab has seen 670″ of snowfall this season so far as of 4pm on 3/19/2023. That is just 1 inch shy of the record for the 2nd snowiest winter. Snow is currently falling so we anticipate that by tomorrow morning it will be officially announced as the 2nd snowiest winter in Tahoe history.
HOW IS THE TOWN HOLDING UP?
For many in Tahoe, this is more snow than they have ever seen. But for the few who have lived here for a few decades, they are used to it and it just brings back memories of the heavy snow from their past.
There are a few big issues that locals have had to deal with though.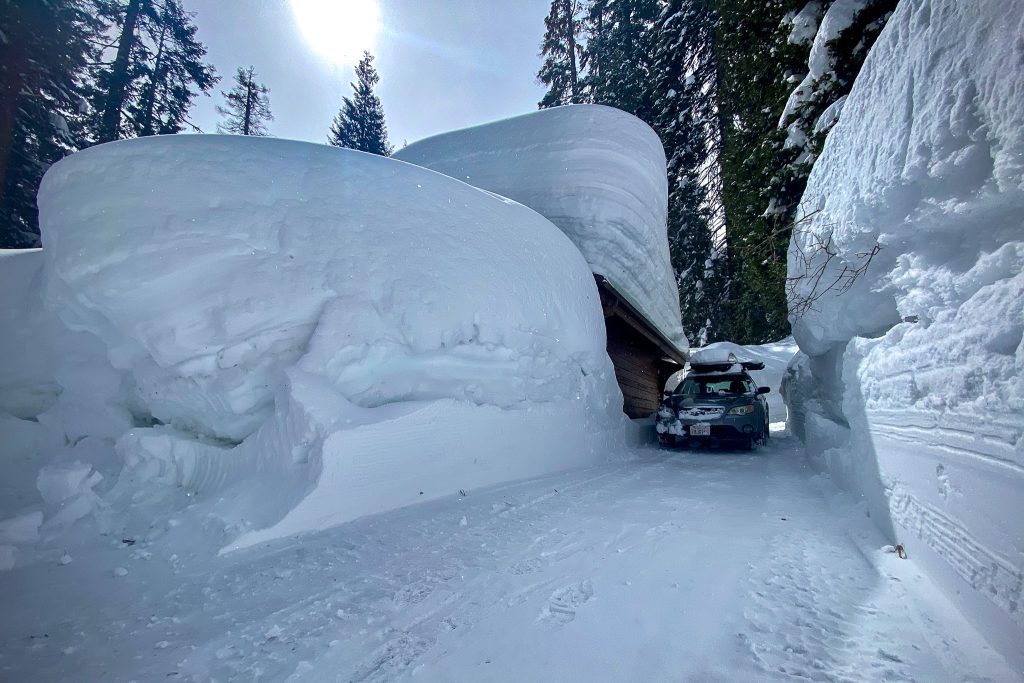 Heavy snow on the roofs of houses and businesses
Horrible pot-holes on the roads
Running out of places to put snow to clear driveways
THAT IS SOME HEAVY SH*T!!!
All homes and businesses in Tahoe are built to a specific "snow load" requirement. This means they are engineered to withstand multiple feet of snow on the roof before it begins stressing out the structure and causing damage, or in the worst case causing a full roof collapse.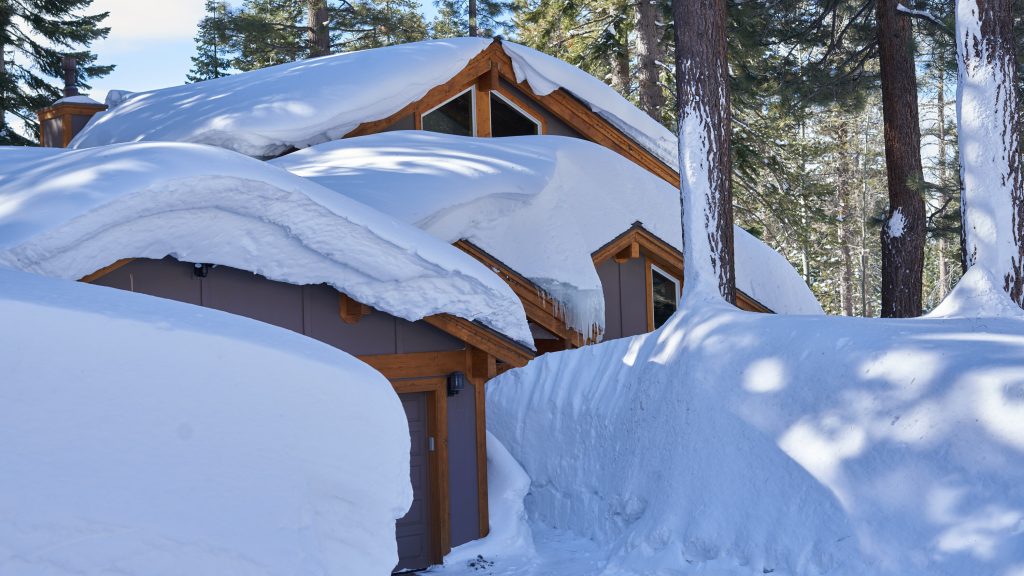 However, many older cabins and homes built before the 70's did not have strict snow-load requirements. People still built with the idea to withstand a lot of snow on the roofs, but there wasn't much oversight to that process.
We also have MORE snow this winter than what homes were built to withstand, especially with the additional rain the past week or so that added a lot of weight to the thick snow already on peoples roofs. Already we have seen residential and commercial buildings roofs collapse in, even the Raley's at Stateline had it's roof cave in, in addition to many other residential homes and retail businesses.
That danger is why the City of South Lake Tahoe and other jurisdictions around the lake have issued warnings to locals to clear the snow off their roofs as soon as possible. This has caused a very urgent need for licensed and insured companies to come to the area who can facilitate clearing snow off roofs in a safe manner.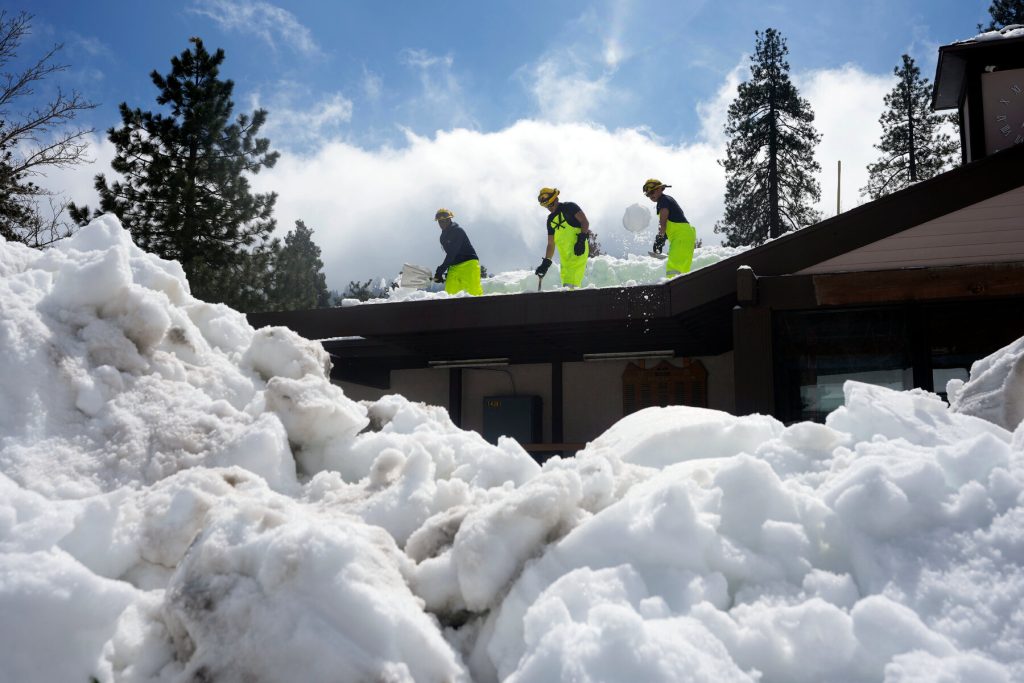 There are resourses for those who are elderly or veterans to assist with clearing roofs of residences. For information check out this link to the City website: Snow Removal and Winter Preparedness
THE ROADS ARE A SLALOM COURSE
Driving in Tahoe has become like a game of Mario Cart, with tons of obstacles to avoid. Mostly you need to avoid the deep pot-holes that have popped up everywhere and on every road throughout the area. There are some areas, like Pioneer Trail between Ski Run and Stateline, where the pot-holes are so bad it is cracking the rims on vehicles!
The best way to deal with it until there are enough sunny days to allow the City and County to fill the pot-holes… drive slow!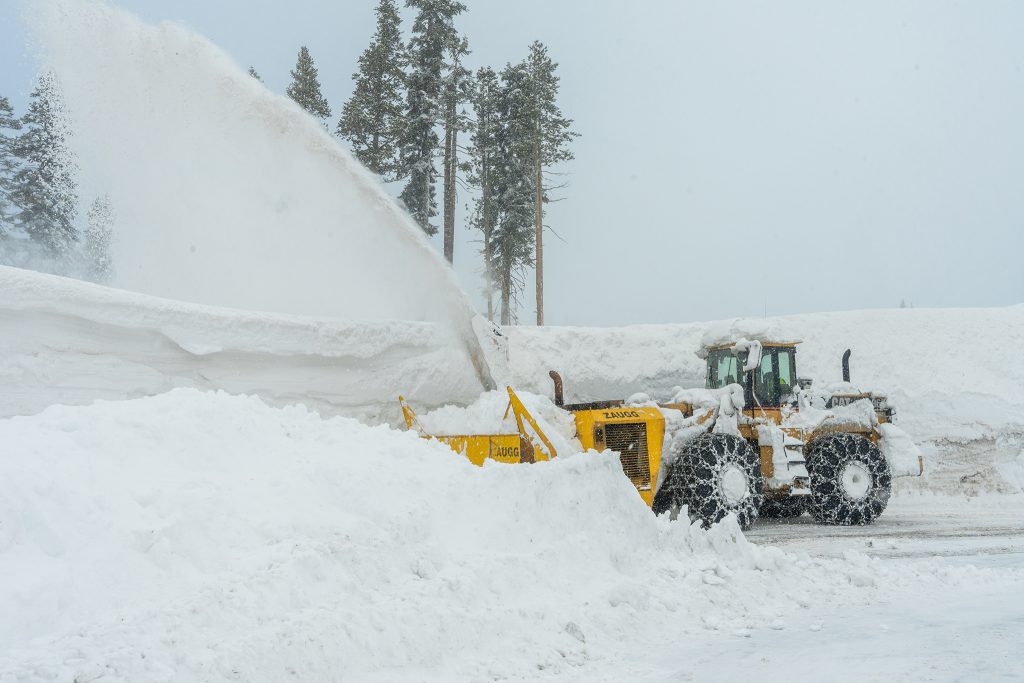 Another issue that always pops up when we get heavy winters is that the snow plows aren't able to keep up with all of the fluffy white stuff. While they try hard to get the roads cleared and then widened as quickly as possible, it is impossible for the snow plows to get all the roads fast enough to prevent issues.
While the plows go down the streets as fast as possible to hit as many neighborhoods as possible when the snow is falling, sometimes they aren't able to drop their side gates to prevent snow berms from blocking peoples driveways. I know this pisses off a lot of people, especially if you JUST finished clearing the snow from your driveway and now the plow just left a 2ft thick icy snow berm at the end for you. But know that they are doing their best and need to go fast to get to ever street.
Chomp!
The 2nd round of snow clearing equipment comes around a few days AFTER the storm passes. These are the "chompers" or blowers. They work very slowly removing the side berms to widen the streets. Also they are great at eating vehicles that were parked on the side of the street before the storm and then got buried by the plows. They are why there is NO STREET PARKING in Tahoe during the winter months.
WANT MORE?
But winter isn't over yet folks! According to the professionals, we are supposed to get a few more feet of snow this week. And it's only mid-March. We could get even more in the coming 4 to 6 weeks. But usually things start to settle down and warm up in April.
One group who will NEVER complain about the extreme amount of snow this season are the ski resorts, like Sierra At Tahoe.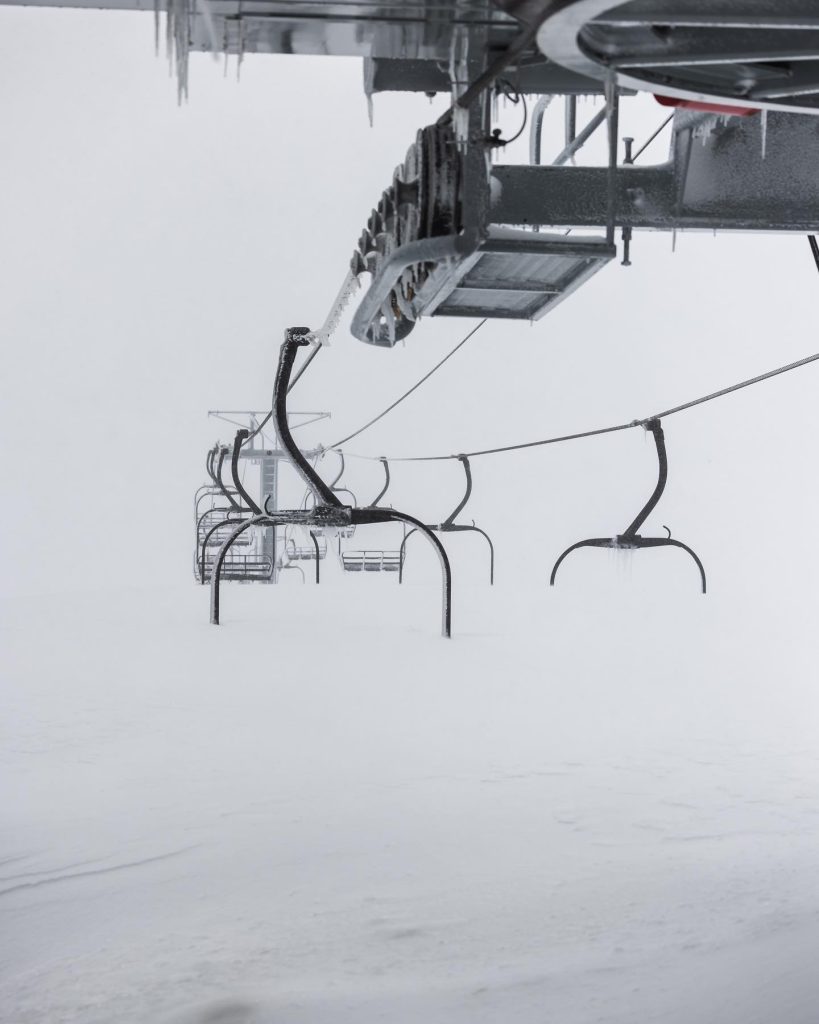 Sierra At Tahoe was damaged by the Caldor Fire last year. They had to hold off opening this winter season for a few weeks due to finishing some final work at the resort. Now have epic open runs, especially in the West Bowl area of the mountain where the fire burned most of the trees. The views are endless, people are like family, and prices are reasonable. It's my favorite resort, and where I met my husband. Highly recommend this resort.
WHAT YOU NEED TO KNOW
If you are planning on coming to Tahoe soon to enjoy the last part of winter, here are some things you need to know.
First, the locals are really tired of clearing snow and worrying if their roof is going to cave in. They also have had to deal with grocery stores being red-tagged and closed, gas and electricity to their homes being shut off as a precaution for days at a time, damage to their vehicles from driving on the roads, ice dams on their roofs causing water to leak into the walls and interior of their homes, and so on. So please be respectful. For those who live here full time it's been a rough couple of months.
Second, the roads are bad and will be bad until work can be done on them this summer. Just accept that fact and don't bring up a nice Mercedes unless you are willing to have some damage done to it by a deep pot-hole.
Lastly, just have fun! Go out and eat at a locally owned restaurant. Ski or board at one of our world famous ski resorts. Go snow shoeing in Hope Valley or around Fallen Leaf Lake. Take in the sights and sounds and relax.
And of course if you are interested in purchasing your very own vacation or primary home in Tahoe, give our team a call or send us a message. We would love to assist you.
Keep up to date on Tahoe Real Estate